Tourist Information Centres or bureaus can be found in most of the bigger towns and cultural centres of Bulgaria. Tourists from the country and foreign visitors can obtain there the following kinds of information:
- Accommodation;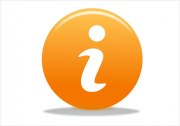 - Booking hotel rooms and tickets;
- Excursions;
- Visits to places of interest and resorts in the region;
- Topical tourist information;
- Catering establishments.
Information can also be obtained from the tourist councils and associations around Bulgaria. Another source of tourist information are the travel agencies, companies and local offices. Maps and leaflets, reference books and publications with travel information can be purchased from bookshops, as well as from the above tourist information centres.
Over the past several years, new maps have been printed in Bulgaria for all cities, towns, resorts and mountains, which contain updated information. Guidebooks with brief and more extensive data are available in sufficient amounts; most of them have translated versions into the basic European languages.